Ask more about the strategy and the implementers: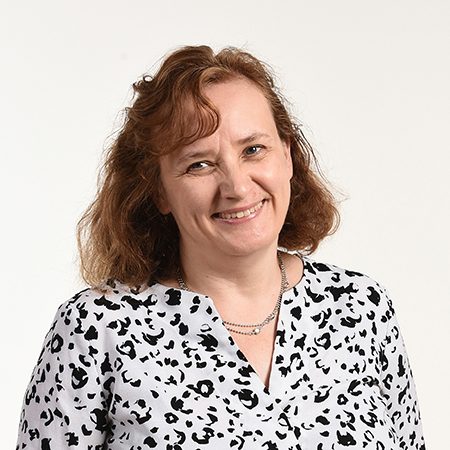 Katariina Ala-Rämi
Project Manager, VÄKEVÄ project
Senior Researcher at University of Oulu, Kerttu Saalasti Institute katariina.ala-rami@oulu.fi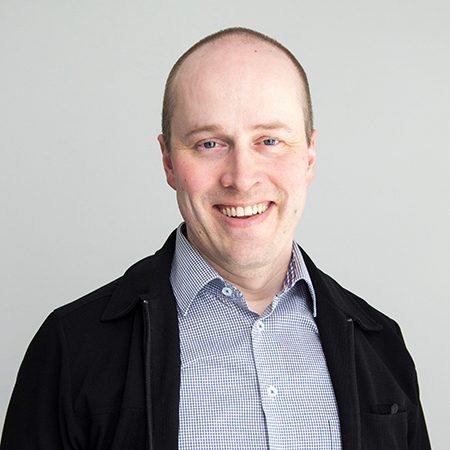 Jouni Hintikka
Doctoral Researcher
University of Oulu, Kerttu Saalasti Institute
jouni.hintikka@oulu.fi
You can also leave us feedback and questions via this form:
The network for entrepreneurship education consists of various local, regional and national actors. Networking allows the strengths of different actors to be exploited and entrepreneurship education practices to be developed in cooperation with different organisations and actors participating in working life.
Implementers of the North Ostrobothnia model for entrepreneurship education 2023–27:
University of Oulu Kerttu Saalasti Institute / Micro-Entrepreneurship Centre MicroENTRE®:
Leena Eskola, Jouni Hintikka, Heli Vaara, Suvi Tulonen and Katariina Ala-Rämi
At the University of Oulu entrepreneurship education is part of basic education. The University of Oulu's Entrepreneurship Career Path is open to students from all disciplines and offers opportunities for cooperation with students from different courses Students can choose individual courses or a broader 25-credit minor from the Entrepreneurship Career Path. The University of Oulu Kerttu Saalasti Institute's online micro-entrepreneurship curriculum offers courses in different areas of entrepreneurship, for both entrepreneurs and those who want to become entrepreneurs, regardless of time zone and location. Read more. 
Heli Leskelä, Anu Rautio, Mira Torvinen-Määttä and Ari Hannus
Entrepreneurship education is implemented in different forms at the Brahe Education Centre. Undergraduate degrees include, as compulsory units, an Entrepreneurship and Entrepreneurial Activity theme day (1 credit point). Optional courses include the study modules Entrepreneurship (15 credits) and Business Planning (15 credits). Students also have the opportunity to complete the Year as an Entrepreneur as part of their degree.
Entrepreneurship education is also integrated into vocational qualifications. Different ways of 'learning by doing', and learning environments based on this, are used to strengthen entrepreneurial skills in, for example, customer service, catering or automotive studies. Teachers' competences are developed through various joint theme days and sector-specific development days.
Centria University of Applied Sciences Oy:
Kaija Arhio, Marja-Liisa Kaakko and Merja Vanha-aho
Centria University of Applied Sciences offers entrepreneurship education to students every year as part of the curricula of all degree programmes. It develops the skills of teachers through various training modules and projects, and by fostering cooperation between different actors.
The Vocational Education Centre JEDU:
Katja Lahti, Tuija Somero, Pauliina Yrjänä and Reijo Parkkila 
JEDU offers entrepreneurship education for all students in the context of basic qualifications in the common elements of the Entrepreneurship and Entrepreneurial Activity 1 credit. In addition, there is the possibility of completing the optional studies Running a Business (15 credits) and Business Planning (15 credits), which are accompanied by online material for independent study.
Entrepreneurship education is diversely integrated into vocational studies in different fields of competence. Practical work activities reinforce entrepreneurial activities and skills. Cooperation with enterprises also increases students' knowledge of entrepreneurship and enterprise.
Teachers' competence development is made possible, for example, through cooperation with those participating in working life, cooperation between JEDU branches and sectoral training days.
Educational Consortium OSAO (VET):
Satu Virtanen, Perttu Hietala and Aki Mikkonen
OSAO is Finland's leading vocational education and training community. It enables the development of working-life skills and continuous learning. All OSAO students complete the course Entrepreneurship and Entrepreneurial Activities (1 credit point), and it is also possible to study entrepreneurship education as an optional co-curricular course.
OSAO's home base for entrepreneurship education is in the Kaukovainio Services Unit, where undergraduate students study on the entrepreneurship pathway. In the Tiimiverstaa study pathway, the 15 ECTS in Business Planning, the 30 ECTS in Marketing Communication and Content Production, and the 30 ECTS in Sales are integrated with the Entrepreneurship Education Competency Objectives and the Year of the Entrepreneur programme. The process moves from the conception of a business idea and its presentation to judging in the 'Lion's Den' to the practical production, marketing and sales of one's own 'Nuori Yrittäjyys' business. The 15 credits of the Entrepreneurship component of the degree reinforce the skills learned in business planning.
Professional networking, entrepreneurial mentoring and alumni cooperation are an important part of entrepreneurship education and will be further developed by the teaching team. Entrepreneurship education is also integrated with other vocational studies in different fields of competence through practical projects, multidisciplinary cooperation and on-the-job training.
Oulu University of Applied Sciences Oy:
Katriina Klemola and Ulla Mäntykangas
At Oulu University of Applied Sciences entrepreneurship education develops students' entrepreneurial attitude, supports the emergence of new entrepreneurship and encourages students who are already entrepreneurs to develop their businesses. Entrepreneurship is promoted through the OUAS Enterprise Incubator, Terwa Academy, and entrepreneurship courses and events, and through the support of the Growth Entrepreneurship Mentoring Programme.
In vocational teacher training (OUAS, Amok), entrepreneurship education–related competences are demonstrated through competence badges. The aim of the specialised training in entrepreneurship education (30 credits) is to develop and deepen the knowledge and expertise in entrepreneurship pedagogy of education professionals working in the field of entrepreneurship education. The dates for the training can be found on the OUAS Continuing Education website.
Eemeli Alanne
In the City of Oulu entrepreneurship education is implemented from early childhood to upper secondary education units using a variety of methods. The objectives of entrepreneurship education are promoted in everyday activities.
The early childhood education and care units build the basis for entrepreneurship through diversified and child-oriented methods. In primary education, 6th and 9th graders participate annually in the 'Yrityskylä'. In addition, entrepreneurship and the topics of working life and the economy are presented as part of multidisciplinary learning modules, as optional subjects and as theme days in primary education. In upper secondary education, students are offered courses in entrepreneurship, introductions to working life and further education opportunities, and have the opportunity to attend various events. 
Promoting Finnish entrepreneurship education:
4H gives children and young people the opportunity to discover their own strengths through 'learning by doing'. 4H is involved in creating a safe and responsible path to an active and sustainable lifestyle and working life, and in promoting entrepreneurship through hobbies. 4H runs, for example, 4H business activities and 'Ysit töihin' activities.
The Opinkirjo Development Centre supports children and young people in learning communities to find a basis for a good, meaningful life. Opinkirjo offers practical, free solutions to support teachers and counsellors in their work. For example, Opinkirjo organises the annual 'Yritys Hyvä' competition and has produced the Future Entrepreneurs workbook.
Keski-Pohjanmaan Yrittäjät Association
Keski-Pohjanmaan Yrittäjät is a regional association of Suomen Yrittäjät in the Central Ostrobothnia area Keski-Pohjanmaan Yrittäjät is responsible for representing the interests of businesses in its region. It has 22 local associations and more than 2,600 member companies. The organisation's advisory services, training, events and member benefits provide support and assistance to all member entrepreneurs.
The Children and Youth Foundation
The Children and Youth Foundation provides children and young people with the knowledge, skills and opportunities to build a future. A key initiative of the foundation is the Dreams programme.  
Junior Achievement association
Junior Achievement association (NY) ry offers programmes for schools and educational institutions to support entrepreneurship and working life and economic skills in children and young people. The programmes are practical and free of charge. Programmes include Little Entrepreneurs and Year as an Entrepreneur.
The Youth Academy is an expert in youth inclusion, promoting this concept to schools and educational institutions and providing opportunities for businesses and communities to engage with young people. For example, Youth Academy organises #Tarkkafyrkka school visits and offers the Rules of the Working Life game (only in Finnish and Swedish).
Pohjois-Pohjanmaan Yrittäjät association
Pohjois-Pohjanmaan Yrittäjät is a regional association of Suomen Yrittäjät in the Northern Ostrobothnia area. Pohjois-Pohjanmaan Yrittäjät works for the benefit of SMEs in the region. Its activities consist of regional and national lobbying. Businesses are supported at all stages of their life cycles. Pohjois-Pohjanmaan Yrittäjät are represented in more than 60 different national and regional bodies, and put forward the entrepreneur's point of view. There are 29 local associations with almost 4500 members.
Economy and Youth TAT provides municipalities and educational institutions with services, curricula and training to give all young people, regardless of their background, the opportunity to learn skills essential for the future. The activities are built around a service pathway that provides content from primary to secondary school. These include the 'Yrityskylä', the 'Taloussankari' and business courses.
Finnish Foundation for Share Promotion
Finnish Foundation for Share Promotion promotes saving by developing financial literacy among young people, and offering financial education, investment skills and investor protection in Finland. It also promotes tax treatment that encourages investment. For example, the foundation has launched the 'Pörssilähettiläs' program and organises financial literacy training for teachers with its partners.
The YES network provides support and opportunities for developing entrepreneurial skills for municipalities, educational institutions and other entrepreneurship education actors. It also networks with other actors interested in entrepreneurship education. The YES network provides materials such as a guide to entrepreneurship education teams, a handbook for municipalities, and a guide to cooperation between educational institutions and actors participating in working life.