Entrepreneurship education in basic education grades 0–6
Entrepreneurship education in basic education grades 0–6 focuses on social, economic and work life knowledge and skills. Learners strengthen their entrepreneurial skills, such as entrepreneurship and initiative, responsibility, innovation and creativity, as well as their self-esteem. Entrepreneurship education in basic education 0–6 emphasises co-operative working and learning by doing.
Find out more about the common objectives and recommendations of the North Ostrobothnia model of entrepreneurship education here.
Various development objectives have been set for the basic education grades 0–6, which are: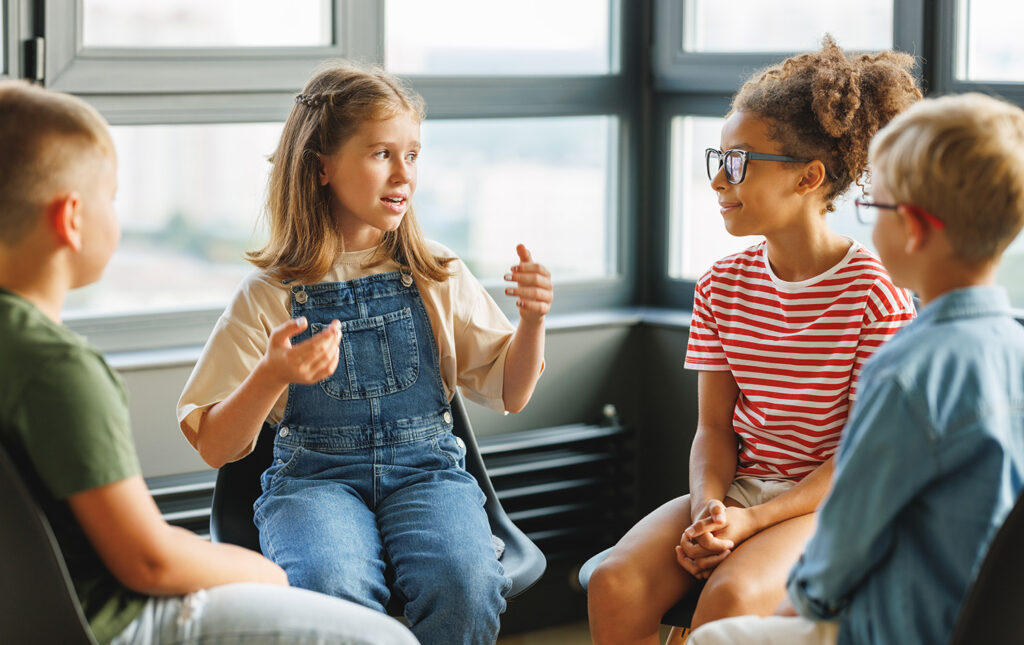 Recognise the work already done on entrepreneurship education and strengthen the entrepreneurship education skills of teaching staff through further training and networking
Combine entrepreneurship education content, values and methods with other themes, such as sustainable development, digitalisation and internationalisation
Collaborate with different grade levels and school levels, with particular attention to the linking stages
Use methods in both work and assessment that support the discovery of pupils' strengths, the identification of skills and the development of self-esteem
Initiate, develop and strengthen co-operation with the work life
Enable pupils to take part in school activities on their own initiative by, for example, organising events
Incorporate entrepreneurship education days (e.g. Entrepreneurs' Day, International Entrepreneurship Week, International Finance Week) into the school calenda
The regional competence objectives are a collection of the entrepreneurial education objectives mentioned in the curriculum. The objectives are intended to help teaching staff identify the work they already do in entrepreneurship education. The objectives are reached through the school pathway and are linked to different subjects and transversal competences.
Pupil understands what entrepreneurship is and what it involves.
Pupil identifies their own strengths, can set realistic goals and act responsibly as an individual and in groups.
Pupil identifies occupations and social and professional actors in the local environment, appreciates different types of work and recognises different workplace skills.
Pupil understands the value of money, the logic of earning money and how to be sustainable consumers.
Pupil recognises the importance of personal choices and actions in terms of a sustainable future.
Pupil has the courage to experiment with ICT tools and use them responsibly and safely.
Pupils understands that they can act internationally and recognises different forms of international activities.